Pantry Services
The Library Pantry is there whenever you need to refuel after a dose of study. CPL members are being offered a hot cup of Coffee & Tea in the Morning and Evening. This can contribute to sweetening members' stay at the library. Members can now stop at 2nd Floor in Pantry, It exists FREELY
Hit the pantry. Then hit the books!
Photocopying & Printing Service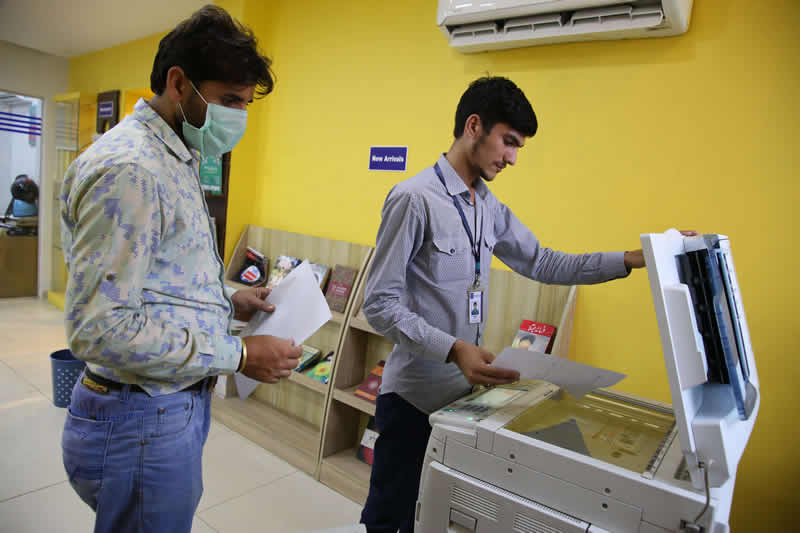 Photocopying and printing facility is available with the Main Library (Canal Park). Users can get the photocopy and print of required information from reference & personal materials on payment. The Photocopying Unit is on the Ground floor.
Pricing for photocopying and printing is as follows:
Size
Color Type
Single or double sided
Cost
A4
Black and white
Single-sided
3
A4
Black and white
Double-sided
5
A4
Online Print
Single-sided/Double Sided
10
Children Section

The Children's Section provides educational, recreational, and cultural resources for children aged 5 to 15 It has a large collection of picture books, Educational & storybooks, nonfictional books, and multimedia materials.We are delighted to offer an array of exciting opportunities for young minds to explore, create, and grow.
In addition to an extensive collection of captivating books and reading materials, we proudly organize engaging sessions that foster imagination, curiosity, and learning.
Unleash your inner wordsmith with our creative writing workshops, where budding authors can craft their own tales and share them with fellow enthusiasts. Dive into the world of science through captivating experiments that encourage hands-on exploration and discovery.
We also prioritize children's mental well-being by hosting sessions dedicated to their emotional health, providing a nurturing space for open discussions and support. At our children's section, the possibilities are endless, and we can't wait to embark on these extraordinary journeys with you!
Join us for a variety of enriching activities, including:
Storytelling Sessions: Immerse yourself in the enchanting world of narratives that stimulate imagination and kindle a passion for literature.
Science Club: An exciting opportunity to delve deeper into scientific principles, engage in experiments, and collaborate with fellow aspiring scientists.
Summer Camp: During the summer season, we organize an enriching camp filled with enjoyable activities and educational excursions.
Kids Magazine: Explore our dynamic magazine specially curate for young readers, featuring inspiring stories, articles, and artwork contributed by talented young minds like yours.
Art & Craft: Engage in artistic endeavors, honing your creativity through hands-on craft activities.
Creative Writing: Participate in creative writing sessions, fostering the development of literary skills.
Open Mic: Showcase your talents and express yourself through open mic events.
Counseling Sessions: Prioritizing emotional well-being, we offer sessions that provide a platform for addressing and supporting children's emotional needs.
Weekly Schedule for activities is as follows:
| | | |
| --- | --- | --- |
| DAY | TIME | ACTIVITY |
| Sunday | 11:00 am to 1:00 pm | Creative Writing |
| Monday | --- | OFF |
| Tuesday | 3:00 pm to 5:00 pm | Book Reading - English |
| Wednesday | 3:00 pm to 5:00 pm | Book Reading – Urdu |
| Thursday | 3:00 pm to 5:00 pm | Vocabulary |
| Friday | 3:00 pm to 5:00 pm | Art & Craft |
| Saturday | 3:00 pm to 5:00 pm | Different sessions / workshops |
CHILDREN SECTION TIMING: 10:00 AM TO 6:00 PM
FOR FURTHER INFORMATION PLEASE CONTACT : kidscorner@cplpk.org / 03114162073
OPAC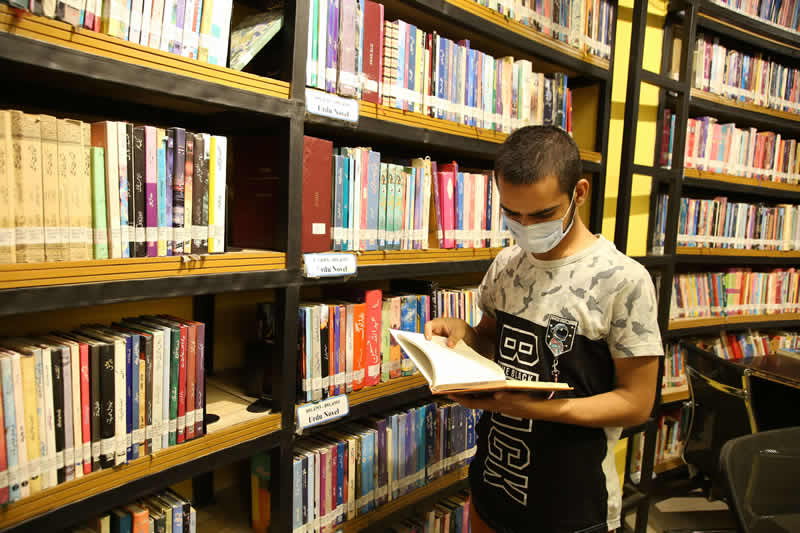 Library's Online Public Access catalogue (OPAC) allows easy and quick searching.
CPL OPAC is accessible at anytime and anywhere for users to locate books and other materials available in the Library. The library catalogue is searched by author, title, Subject, keyword and Call number.
Reference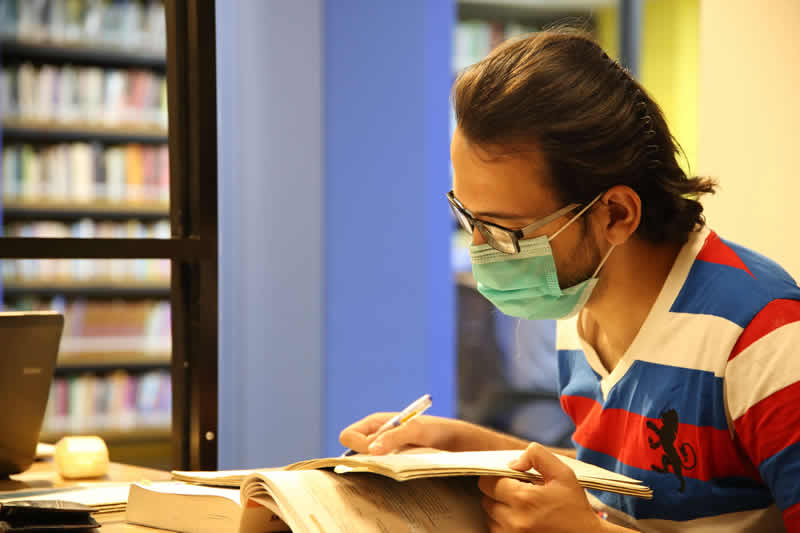 The Library provides reference and research assistance to students, and researchers. Our professional librarians are available to provide advice either at the Help Desk or via email at reference@cplpk.org
WiFi Service
Free WiFi is available for research and study purposes.
CSS Section
CSS Collection provides the latest information to its users for CSS Exam Preparation, CPL purchasing new & updated editions of books. Every CSS users have the right to purchase maximum two titles on his/her demand in a month.
FREE Membership
What's better than free? Well, CPL is offering FREE membership to everyone.